Purewell 304 Stainless Steel Gravity-fed Water Filter System 2.25 Gallons
Bigger Capacity: The Stainless Steel Gravity Water Filter holds 2.25 gallons of safe water at a time. 20''X 8.66'' compact designed and portable.
Simple To Use: With this system, you will have clean & safe water from tap. Just fill the upper chamber with untreated water, clean water will flow into bottom chamber through the filter by gravity.
Perfect Size: It's a great water purification system for 3 to 5 people and its space-saving design makes it the perfect size for a small kitchen, apartment, college dorm room, or anywhere space is at a premium.
Updated 304 Stainless Steel: Stainless steel units with coconut activated carbon filters you can clean and reuse for years, which is ideal for protect environments and reducing plastic waste.
sold in last hours
Fast Express
Shipping
Payment
Safe
100% Lifetime
Satisfaction
No-Hassle
Returns
Frequently Bought Together
Description
Purewell® Pro
Stainless Steel Gravity-Fed Water Filter System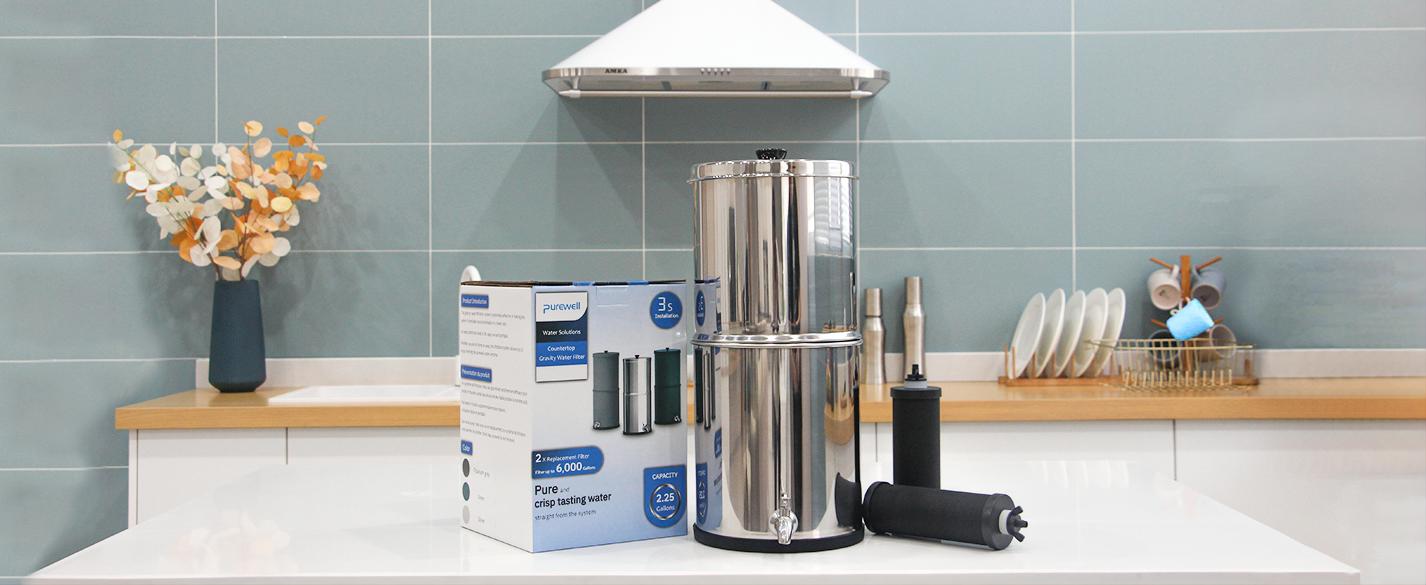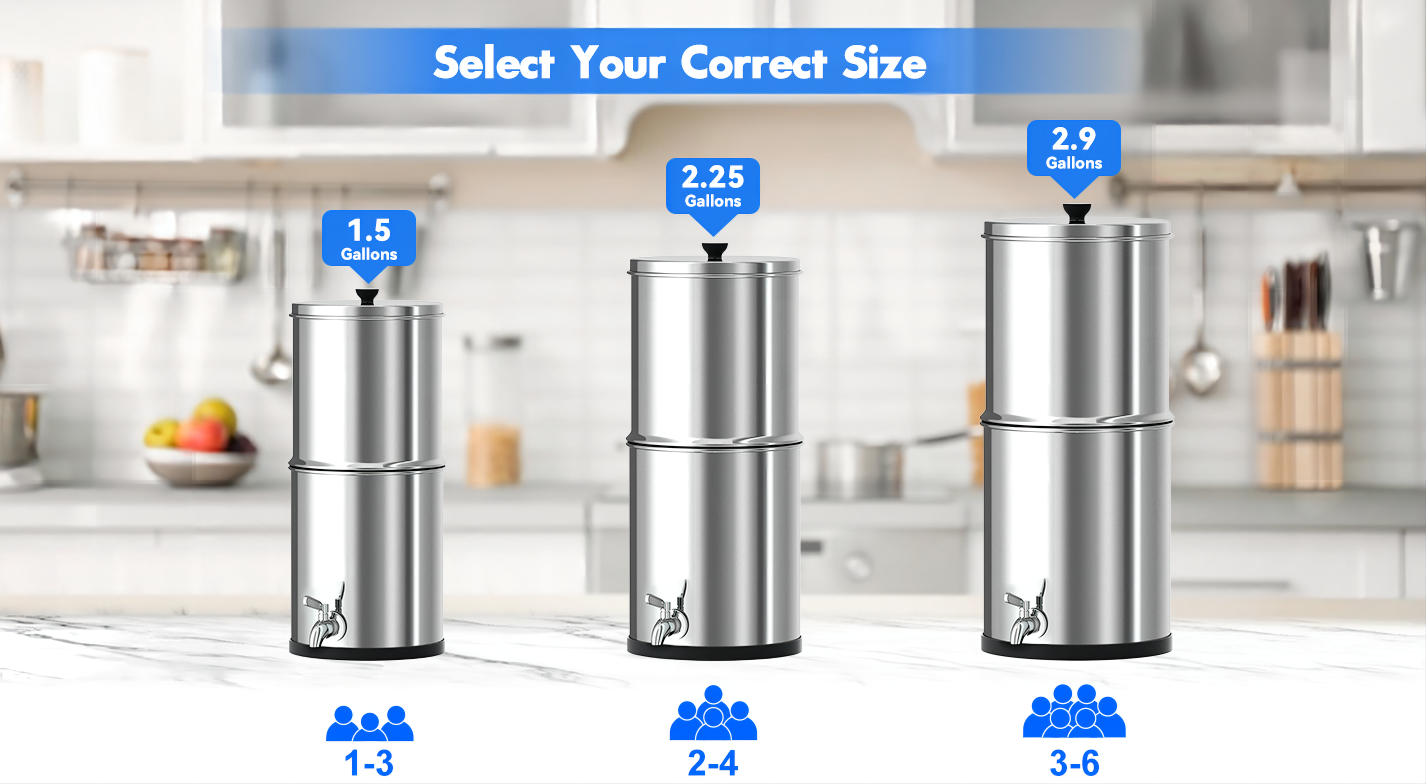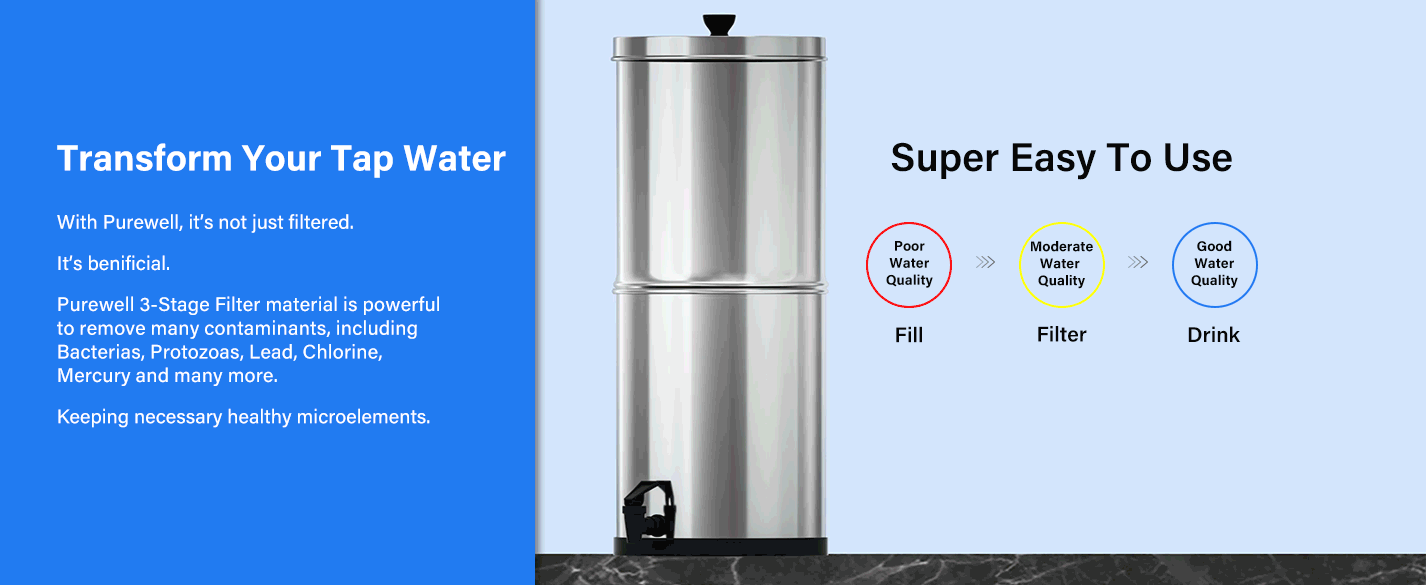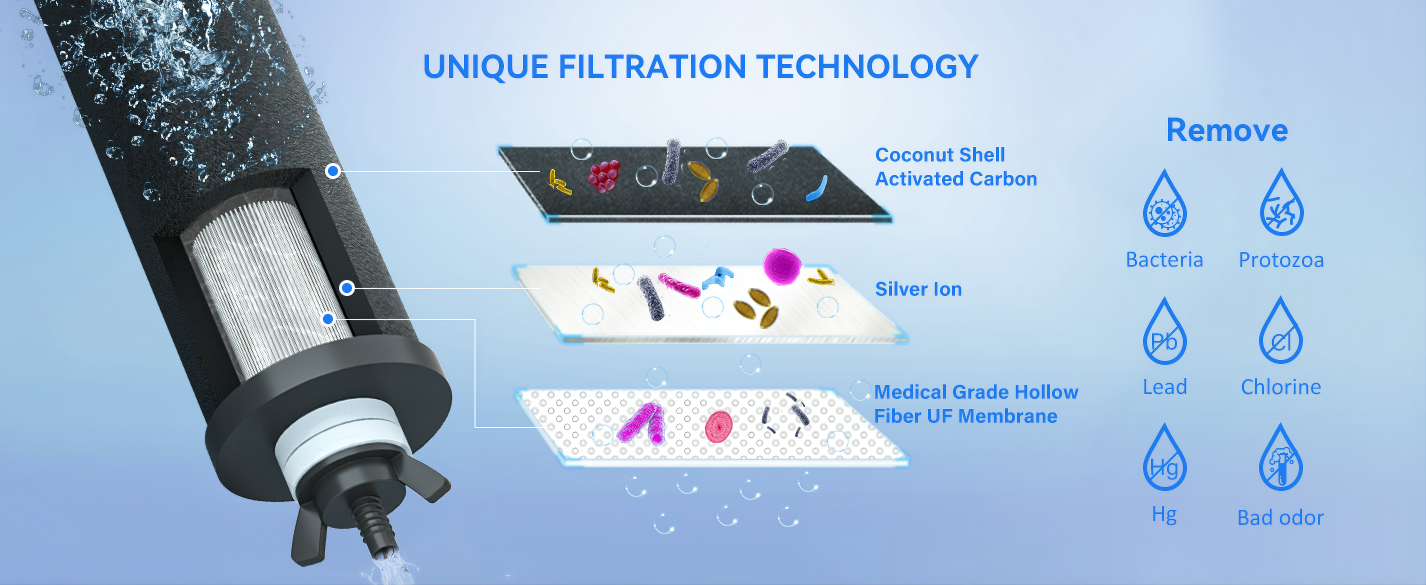 Abrasion & Corrosion Resistance
Purewell gravity-fed water filtration system is made by FOOD-GRADE 304 stainless steel which is sturdy and corrosion-resistant.
Thanks to the integrated stretching process, you won't find any gaps, which often harbors dirt and rust, in addition to causing possible water leakage.
Leak-proof Spigot
You can install this stainless steel spigot with hands directly. The curved silicone gasket ensures spigot to press close to container. So no leakage will occur.
Nested Design, Half Size
The sturdy design makes the system more durable; space-saving design allows you to carry it with half size, no matter where you are – indoor at home, dormitory, and RVs, or outdoor while traveling, camping, fishing.
Non-slip Rubber Ring
The non-slip rubber ring will make it more stable, when you set it at the edge of your countertop. It will not fall over or slippery. Ensure the safety of your family members.
Our Planet Matters, Ultra-Long Lifespan Help Us To Save It
The lifespan of Purewell Gravity-Fed Water Filter is up to 6000 gallons/pair, and 1000 gallons/pair for the fluoride filter. This is almost same as 53,000 bottles of water in total. Now you have a safer and more economical source of drinking water with saving our planet.
Take The Guess Work Out of Product Size
No need to guess, the marked size will help you to select the product with correct size for kitchen or countertop.
Comprehensive Accessories Set
Lid set*1
Upper chamber*1
Lower chamber*1
Black filter*2
Fluoride filter*2(Optional)
Stainless Steel spigot*1
Non-slip rubber ring*1
Screwdriver*1
Plug*2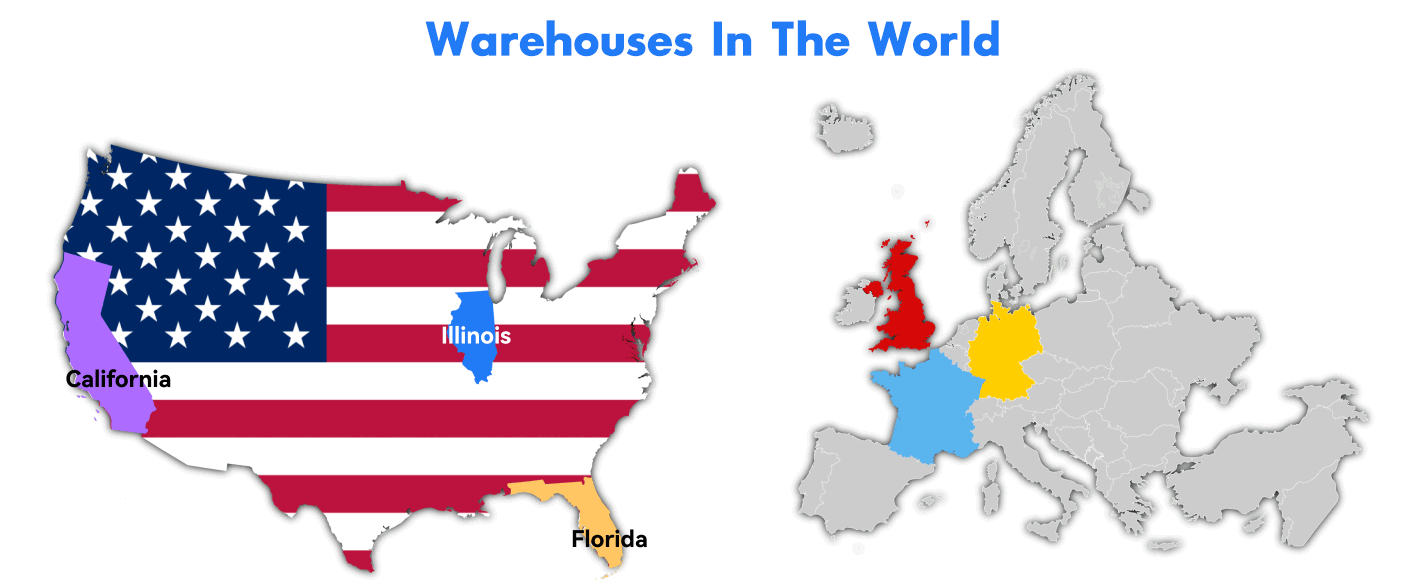 Purewell 304 Stainless Steel Gravity-fed Water Filter System 2.25 Gallons
basic (2 black filters)